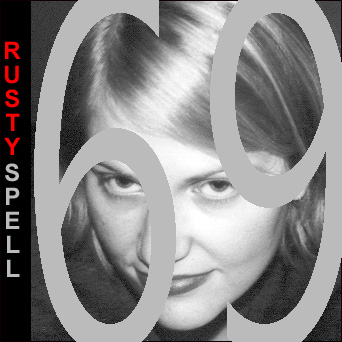 $4.00
Due to cover song content, you only pay for shipping and materials.
Perhaps the only thing more insane than Stephin Merritt recording 69 love songs is Rusty Spell re-recording Stephin Merritt's 69 love songs. This is Volume 3. There is also a Volume 1 and a Volume 2.

Recording: 30 Apr 2002-2 Aug 2002 by Rusty Spell at Love and Letters Studios and Mugshots in Hattiesburg, MS. Photography: Rusty Spell. Cover Design: Rusty Spell, based on the original 69 Love Songs cover design. Total Running Time: 51.38.

All vocals by Liza Marshall and Rusty Spell. All guitar, ukulele, keyboard, piano, accordian, drums, percussion, kazoo, and samples by Rusty Spell. All songs by Stephin Merritt.

Lyrics * Liner Notes * Johnny Winters Interview

"Rusty's fractured love gesture for The Magnetic Fields."