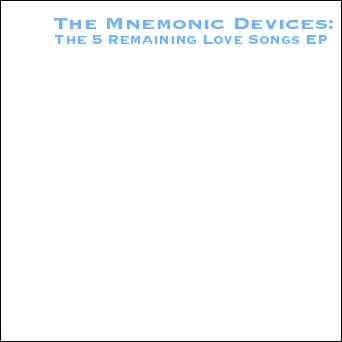 "Love songs of all kinds."
All songs created with piano, the softest, most loving outing yet.
Recording: 2 Dec 1998-9 Apr 1999 by Rusty Spell at Love and Letters Studios in Hattiesburg, MS. Cover Design: Rusty Spell. Total Running Time: 15.10.
All vocals and keyboard by Rusty Spell. All songs by The Mnemonic Devices, lyrics and music written by Rusty Spell except: 1,2,3,5. Lyrics and music by Stephin Merritt.

$4.00
Due to cover song content, you only for pay shipping and materials.