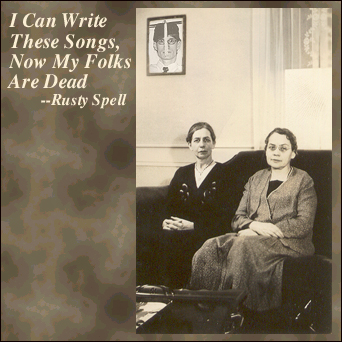 $10.00
Scary stuff made from 2:05 am to 3:43 am, acoustic guitar based with a country whine. Don't let your parents listen to it.

Recording: 5-6 Mar 2003 by Rusty Spell at Love and Letters Studios in Edinburg, TX. Cover design: Rusty Spell. Photography: Some dead people. Total running time: 53:58.

All vocals, acoustic guitar, electric guitar, keyboard, snare drum, toms, harmonica, tambourine, egg shaker, Bible, and other noises by Rusty Spell. All songs by Rusty Spell, lyrics and music adlibbed by him.

"And then he saw a darkness..."