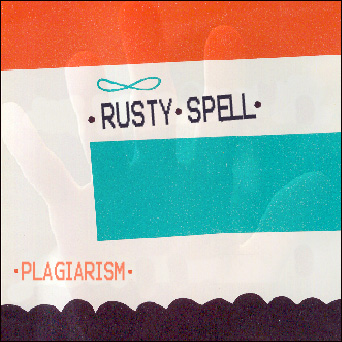 $10.00
Twelve original songs by Rusty Spell, plagiarizing the musical style of twelve different artists and groups. This was originally also a game in which people guessed who was being plagiarized, but now that there's a Plagiarism 2, we've moved on to it and given the answers to this one (see track list below). The cover style of The Halo Benders' first album, God Don't Make No Junk.

Recording: 2-12 Oct 2002 by Rusty Spell at Love and Letters Studios in Edinburg, TX. Photography: Liza Marshall. Total Running Time: 41.37.

All vocals, electric guitar, acoustic guitar, keyboard, accordion, and egg shaker by Rusty Spell. All songs by Rusty Spell, lyrics and music written and adlibbed by him.

Lyrics * Liner Notes * Scorecard

"12 Original, Flattering Songs"