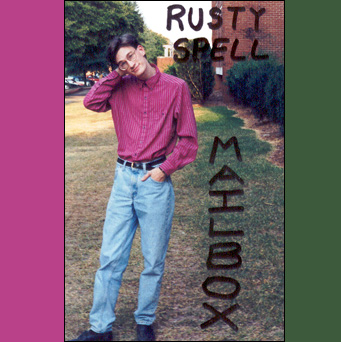 $10.00
Rusty's first solo project, and the first work under Love and Letters Music. Sometimes seen as a parody of solo albums (when artists "go solo"), sometimes seen as something so honest it's embarrasing.
Recording: 21-22 Dec 1995 by Noby Nobriga at Noby's House Studios in Pearl, MS. Cover Art and Design: Rusty Spell. Photography: Karon Clark. Total Running Time: 37:58.
All vocals, guitar, keyboard, drums, harmonica, percussion, and noises by Rusty Spell except: 1. Keyboard bass line performed by Noby Nobriga. All songs by Rusty Spell, lyrics and music written by him except: 6. Lyrics by R.E.M.; 7. Lyrics and music adlibbed by Rusty Spell.
Lyrics * Liner Notes * The Johnny Winters Mailbox Interview
"A musical map of Rusty Spell, whether you wanted to read it or not, full of legends and scales."