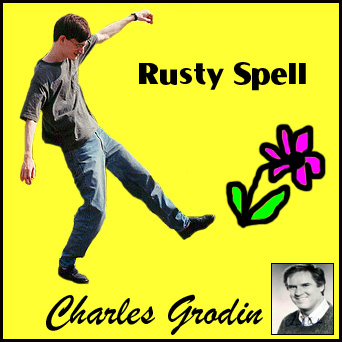 $10.00
Rusty's been promising an album called Charles Grodin since 1996, and here it is, all happy and fun and yellow.
Recording: 15 Nov 2002-17 Sep 2003 by Rusty Spell at Love and Letters Studios in Edinburg TX. Cover design: Rusty Spell. Photography: Liza Marshall. Total running time: 29.46.
Vocals, electric guitar, acoustic guitar, keyboard, ukulele, harmonica, tambourine, bongo, guiro, egg shaker, and handclaps by Rusty Spell. Songs adlibbed by Rusty Spell except: 1,6. Ray Noble 4. written by Rusty Spell 3,10. Harry Nilsson 8. Rainer Maria and Rusty Spell 12. Bricusse and Newley.
"People should take care of people..."