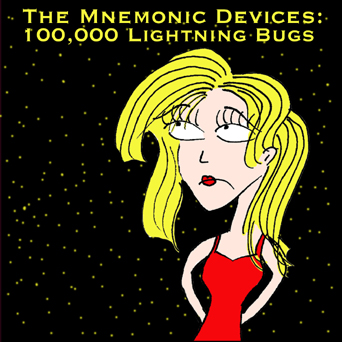 "Seven years of keyboard candy."
A greatest hits collection specifically created for digital download and streaming. Twenty songs in eighty minutes. Featuring several remixed songs.
Recording: 1998-2005, remixing Apr 2011, by Rusty Spell at Love and Letters Studios in Hattiesburg MS, Diamondhead MS, and Edinburg TX, and Liza Marshall in Austin TX. Cover art, photography, and design: Rusty Spell. Total Running Time: 78.17.
Vocals by Lori Burton, Kim Chinquee, Mindy Espey, Carrie Hoffman, Kristina Lucenko, Liza Marshall, T.O., Brittany Schafer, Tricia Sherrer, Rusty Spell, and Amy Wilkinson. Keyboard by Rusty Spell. Songs by Rusty Spell.
Buy or stream the album at the following and most other digital outlets:
Special Note: Humble Beginnings is by another group called The Mnemonic Devices. It's not ours.